yeah sure, its a tad too big but it is still gorgeous.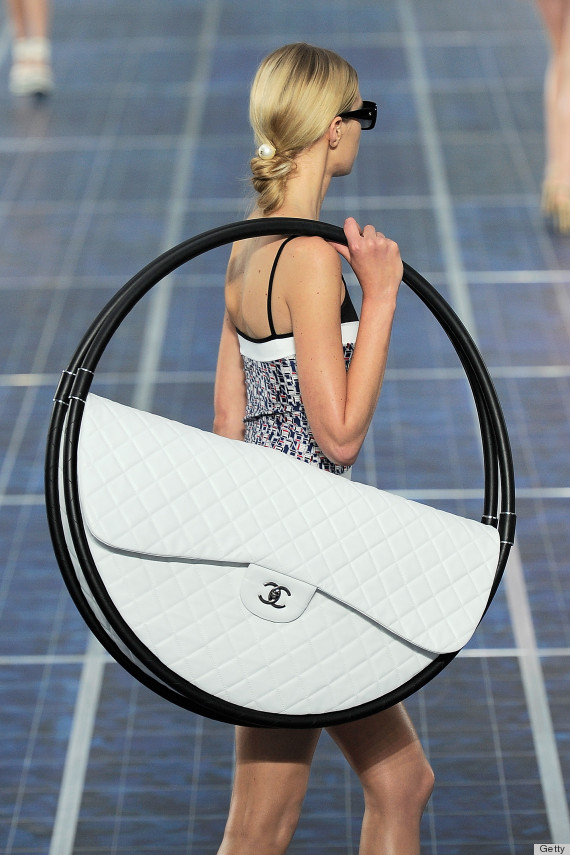 It seems everyone cannot stop talking about the Chanel "hula hoop" bag at Paris Fashion Week. And that's the whole point.
Remember the hula hoop bag from Chanel's Spring 2013 show
? "It's for the beach," Karl Lagerfeld says. "You need space for the beach towel, huh? And then you can put it into the sand and hang things on it, and things like that."
Lagerfeld's concept was exaggeration, which is certainly an extension of Fall 2012's brazen oversize silhouettes as a segue into Spring's more relaxed take on these shapes.
"How can Chanel do this to me?" one Tweeter asked
in despair. "Well, I'm certainly not going to be seen in that," affirmed a
nother
. And the worst
: "Karl Lagerfeld is officially nuts."
Let's set the record straight: Like many have noted, the purse
is
outrageous, impractical and, most of all, expensive. And no, you cannot actually wear it, despite Lagerfeld's little joke
that it's "for the beach."